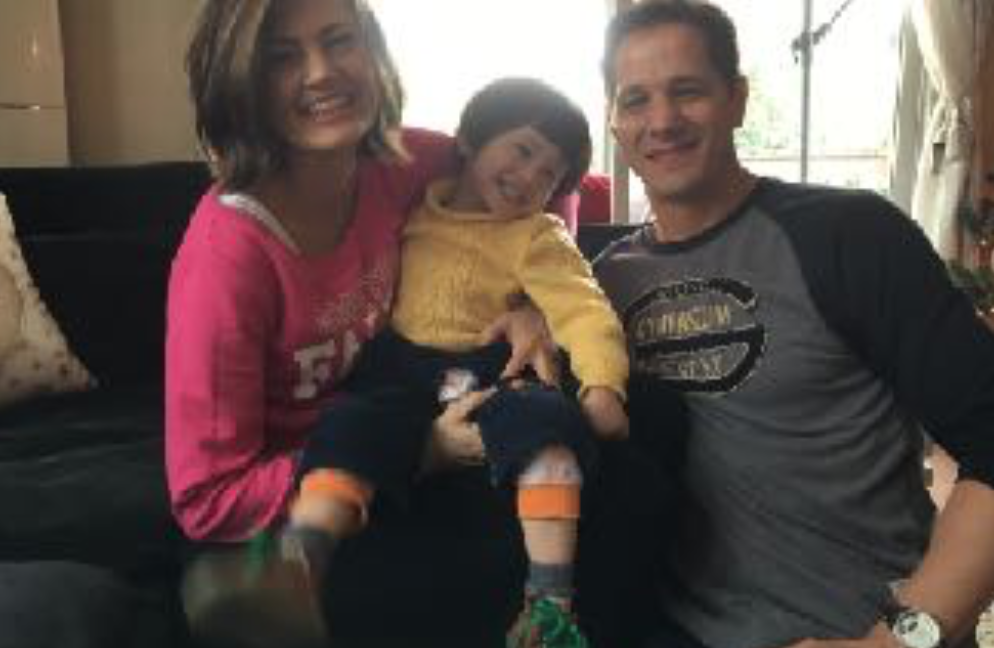 May 4, 2017
Our Dream…A Home for Every Child
Life is full of hope as we continue to watch our Heavenly Father display His great love.
The lost are receiving salvation, the homeless now have a home, orphans have family, widows are cared for, girls are safe and protected, women no longer have to sell their
bodies, and demons aren't allowed to torment. We are experiencing the fullness of all Jesus died for and the reality of His loving-kindness is wooing us deeper still. We invite you on a stroll through our daily life. Recently, the Lord began speaking to us about
this being the year of new wine. Amazingly, people from all over began to donate bottles and even cases of fine wine to us…and the first bottle came from Israel! May our fruit be mixed with yours so together we produce heavenly wine all the world will want.
A WONDERFUL COMMUNITY OF BELIEVERS HAVE GATHERED TOGETHER FROM MANY PARTS OF THE WORLD TO CO-LABOR WITH FATHER GOD. WE WANT TO SEE AN ORPHAN-FREE WORLD. GOD'S HAND IS NOT TOO SHORT THAT IT CAN NOT SAVE (IS.59)! THESE ARE SOME OF OUR MANY FAMILY MEMBERS JOYFULLY GIVING THEIR LIVES AWAY AS THEY DAILY RECEIVE FATHER'S LOVE AND, IN TURN, POUR IT OUT ON OUR COMMUNITY…SUCH
HTH is dedicated to serving our community in practical ways…
From on the job training to specialized medical care and many services in between, we are determined to make a difference in the lives of those in need.
PURE AND UNDEFILED RELIGION IN THE SIGHT OF OUR GOD AND FATHER IS THIS; CARING FOR ORPHANS AND WIDOWS IN THEIR DISTRESS…(JAMES 1:27).
Our Hidden Treasures
Beyond bringing orphans into our family, we are being equipped to offer a wide variety of services to give our children every opportunity to thrive and meet their fullest potential. We incorporate physical therapy, massage therapy, occupational therapy, and speech therapy into their educational programs. Our staff and international volunteers go above and beyond, using much of the little personal time they have taking late night and/or early morning classes, getting on-line degrees, and spending countless hours Skyping with medical, educational, and therapy experts in other countries as they fight for the best for these littles every single day. Love looks like this…
Support staff
Most people don't realize the amount of staff it takes to run at home like Hidden Treasures. We currently have 76 paid staff and 14 international volunteers and we are still in need of many more. Their jobs range from cleaning, cooking, maintenance, and laundry to teaching, child care, administration, and medical care…just to name a few!
Hidden Treasures Home has four individual family living areas to meet the special needs of a variety of kiddos.
HTH, these four specialized living areas are each fully staffed to provide a safe and loving family environment for the children. Each area has it's own room parents and support staff. Our goal is to keep our ratios low so each child is able to receive one-on-one time with their care-givers as well as family time with their brothers and sisters.
Healthy bonding is always an issue with children who were formerly institutionalized.To facilitate healing in this area, our staff receives much training in the areas of healing and wholeness of heart issues by first receiving healing themselves. This is a process but the children and staff are well worth the investment:)
MEET HTH CHILDREN WHO ARE CURRENTLY UP FOR ADOPTION…PICTURED BELOW AND ON THE RIGHT
Our staff are also cross-trained in many other areas. They are the ones that are carrying out many of the "at home" therapy and educational plans as we try to maintain a holistic approach to the children's health and healing process. We focus on healing of body, soul, and spirit by incorporating daily prayer and worship, nutritional meals and snacks, western medicine approaches as well as traditional Chinese therapies. We are always learning and want to integrate the best treatments the world has to offer.
Our motto is "excellence not perfection" in all we put our hands to do UNTO THE LORD!
JOIN OUR DREAM: Schedule an OCP at your church today
The God we serve is the Father of the fatherless and the Defender of the widow. During Deena's doctoral research, she discovered the literal translation of James 1:27 that brought much revelation to God's heart for orphans and widows and deepened Mike and Deena's understanding on the importance of this foundational ministry. We
have now streamlined Deena's doctoral thesis topic: ORPHAN CARE PROJECT (OCP) into a one day conference where Deena walks participants through her and Mike's personal testimony as well as an intensive Genesis through Revelation biblical teaching on the severity of God's word in relation to caring for orphans and widows.
2 YEAR INTERNSHIP PROGRAM IN CHINA
WE ARE ALWAYS LOOKING FOR DOCTORS, NURSES, TEACHERS, & THERAPISTS…SERVE THE LORD WITH YOUR TALENTS. WE NEED YOU
HIDDEN TREASURES HOME 2 YEAR INTERNSHIP BEGINS: SEPTEMBER 1, 2017
AVAILABILITY: 30 PARTICIPANTS
DESCRIPTION: PRACTICE LOVING AT A DEEPER AND MORE SACRIFICIAL LEVEL, LEARN TO LIVE AND WORK IN UNITY WITH A COMMUNITY OF BELIEVERS FROM DIFFERENT NATIONS AND STREAMS, ATTEND HTH SCHOOL OF BIBLICAL TEACHING, LEARN ENGLISH/CHINESE FROM TEAM MATES, LEARN FROM MIKE AND DEENA AND THEIR AMAZING LEADERS. TO LEARN MORE CONTACT US AT SARAH@FAITH.CC
UPCOMING EVENTS/ SPEAKING ENGAGEMENTS
OCP (3 day intensive): Fuzhou, China (May 19-21)
Iris Live to Love conference: NY, USA (May 11-13)
INTERNSHIP: (2 year program begins September 1, 2017)
Mike and Deena Van't Hul Founders/Directors Loaves and Fishes Intl. (LFI) Hidden Treasures Home, China (HTH)
www.loavesandfishesintl.com
LFI U.S.A. Office 375 N. McCall Road Englewood, Fl 34223